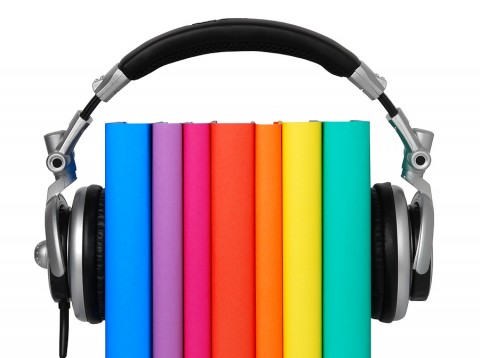 Personally, I have never preferred listening to books simply because I thought it was more time-consuming than reading them. However (as I expected), my perspective completely shifted when I listened to my first complete audio book a few days ago.
I chose "The Girl on the Train" by Paula Hawkins, a book so many people mentioned was akin to "Gone Girl", etc. I had originally purchased the book on Kindle, but I found Hawkins' language style a bit.. odd, so I only got around the first few chapters. The audio book, however, was amazing, for various reasons that I believe are applicable for many other books:
There was a different voice actor for each protagonist, and though all 3 protagonists were female, the voice actors' voices were distinguishable enough to follow through.
This book is a work of fiction, and hearing the actual voices of the characters in times of suspense and tension heightened the level of drama overall, enabling me to feel everything that was going on. This might be a disadvantage for you if the actors' voices don't meet your expectations, though.
I could improve my English pronunciation and learn the different accents and nuances that come with it.
It doesn't require as much attention as reading an actual book, but I believe you still retain as much information as if you were reading it.
I could multitask simple tasks while listening to the audio book. I was actually sorting out old books and papers, which was very time-consuming, and listening to the book decreased my boredom incredibly.
I also listened to it while working out, and that was quite effective as well.
Finally, I listened to the book before bed if I had trouble falling asleep, and it really helped me get my mind in fiction-zone and relax.
Thus, I highly recommend reading audio books in these occasions:
For books of YA, fiction, fantasy, and whatnot, genres. The voice actors will make you feel like you're listening to a film.
Multi-tasking non-mentally draining tasks. It will distract you if you're doing something that requires your attention (obviously), but not if you're doing something simple, like travelling, exercising, cleaning, organizing, etc.
Before bed. I love reading before going to sleep, and this is a hands-free way of listening to a book without making your eyes sore or neck ache from sitting in one position, staring at a screen/book, for so long.
I would not recommend audio books for other occasions:
Non-fiction books. I haven't actually listened to any non-fiction books yet, but I would find that incredibly boring.
If you want to speed up your reading process. One would read a book much faster than if he were listening to it.
If you love highlighting quotes and looking up the vocabulary, the audio book will take that privilege away (or I would have to stop the audio book, look up the word, and resume the audio – yeah, that's not gonna work).
[line]
What's your experience with audio books? 🙂